10 Most Expensive Auctioned Artworks From Poland
Mikołaj Gliński
2015/10/23
Ever wondered who the most expensive Polish artists are? Curious about their most valuable works? Here's our list.
Such a list may be controversial for a number of reasons – the unclear issues of nationality, the methodology of establishing a ranking, and last but not least prices. We used official data from auctions as our source – which means we're talking here only about paintings sold at official auctions (not private or institutional purchases). Here's what we found out.
1. Tamara de Lempicka, "Le rêve (Rafaëla sur fond vert)" (1927)
Sold at Sotheby's New York on November 2, 2011, for $8,482,500.
You might not have known that she's Polish in the first place. Łempicka (yes, this is how we spell her name in Poland), the ultimate Art-Deco master, is generally considered a French artist, which is not surprising considering that she spent almost all of her career in the West – most importantly, in Paris and the US. But she was born in Warsaw, Poland, to a Russian Jewish father and a Polish mother, and her first husband (Tadeusz Łempicki) was also Polish. Lempicka is no doubt the most expensive Polish artist and one of the most expensive woman painters in the world. Considering that 24 of her paintings have sold for over $1 million, her work would fill up most of this list – so we just chose one.
2. Henryk Siemiradzki,
 "Dance Among Swords" (1887)
Sold at Sotheby's, New York, on 12 April 2011 for $1,800,000
In a way Siemiradzki is a similar case, as most of the art scene considers him a Russian painter, and that's also how he is presented at auctions (as Genrykh Ippolitovich Semiradskii). He was born in eastern Ukraine, not far from Kharkiv, to a very patriotic Polish family. Educated in St. Petersburg, he spent most of his life in Rome, which became his life-long fascination. Apart from the Dance, four other paintings by Siemiradzki have sold for over $1 million, among them Un naufragé mendiant (1878) (See the Polish List below) and The Girl or the Vase (1887).
3. Roman Opałka, "1-∞ detail-4875812-4894230"
sold at Christie's, London, on 14 October 2010 for $1,078,412
Often called "the painter of infinity", Opałka is most famous for his life-long project in which he painted minuscule white numbers on black canvas. With time the colour of the initially black canvas gradually became brighter, and the numbers harder to discern. Opałka painted his 'counting paintings' from 1965 until his death in 2011.
4. Piotr Uklański, "Nazis" (1998) 
sold at

Phillips de Pury, London, on 14 October 2006 for $929,700
One of the most renowned Polish contemporary artists, Piotr Uklański remains also one of the most controversial. The exhibition of his Nazis photographs at Warsaw's Zachęta Gallery shown in 2000 ended with a scandal when a Polish actor who featured in one of the photos entered the gallery with a sword and slashed several of the pictures in protest against the artist having used his image. Nazis remains the most expensive Polish work of art by a living artist.
6. Alina Szapocznikow, "Lampe Bouche" (ca. 1969) 
Sold at

Pierre Berge & Associes, Brussels on December 4, 2011 for $643,152
The long-forgotten Alina Szapocznikow (1926-1973) has been gaining the art world's recognition in recent years following the Sculpture Undone exhibitions, culminating at the MoMA in 2012. 
6. Wilhelm Sasnal, "Smoking Girls" (2001) 
sold at Phillips de Pury, London on 29 June 2008 for $457,676
A series comprising three paintings of smoking women – the most famous and valued being the portrait of the artist's wife Anka (the other two feature Dominika and Peaches). The series was sold in London in 2008. A year earlier another painting by Sasnal "Airplanes" (1999) sold for $396,000.
7. Magdalena Abakanowicz, "Crowd" (1986-87)
Sold on 11 May, 2006 at Sotheby's, New York for $380,000.
For several decades Abakanowicz has been one of the most solidly established Polish artists in the art world. Most art aficionados would instantly associate her with the human-shaped figures made from dyed sisal fibre and called Abakany.
While these may be the most expensive Polish paintings sold at auctions abroad, all of them lag far behind the most expensive painting sold in the world to date which [as of October 2015] is Pablo Picasso's "The Women of Algiers" (1955) – sold in May 2015 for $179,500,000.
Meanwhile in Poland...
And how about the auctions in Poland? Does domestic taste differ from that of abroad? Here are the most expensive works of art sold in Poland:
1. Jacek Malczewski, "Polish Hector" (1913)
Sold at Polswiss Art, Warsaw, on December 4 2013 for 2,600,000zł (ca. $702,000)
Polish Hector by the leading Polish Symbolist artist of the turn of the century remains the most expensive Polish painting sold in Poland. The allegorical portrait features the artist himself dressed as knight.
2. Henryk Siemiradzki, "Un naufragé mendiant" (1878)
Sold at Polswiss Art on 10 December, 2000 for 2 130 000 zł [ca. $ 575 000]
3. Roman Opałka, "Detail 2890944-2910059" 
sold at DESA Unicum on 11 December 2014, for 2,015, 500zł [ca $545,000]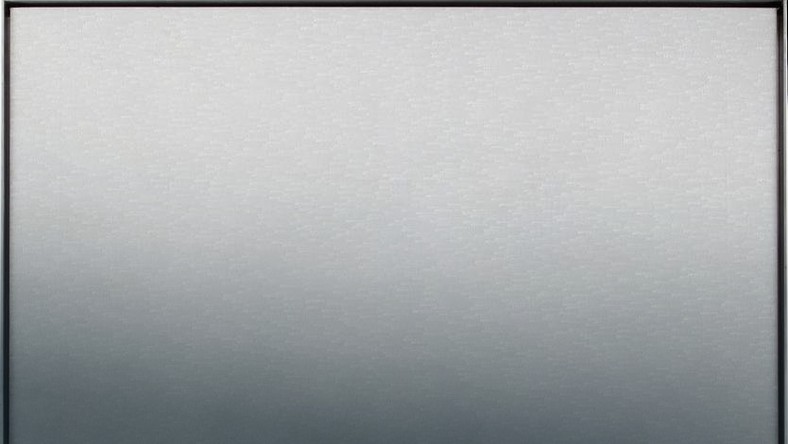 Since December 2014 this painting by Opałka ha been the most expensive work of contemporary Polish art sold in Poland.
4. Stanisław Wyspiański, "The Portraits of the Sternbach Family" (1904)
Sold at Agra Art on 19 March, 2012 for 1,850,000zł [$500,000]
A series of family portraits painted in pastels by Wyspiański, the most representative artist of Polish Art-Nouveau movement.
5. Józef Chełmoński, "Próba czwórki" (1878)
Sold at DESA Unicum on 13 December, 2007 for 1 580 0000 zł [ca. $ 427 000]
Horses are one of the favorite motifs of Polish art collectioners. Here, painted by Józef Chełmoński, Poland's most accomplished realist painter.
Author: Mikołaj Gliński, 23 October, 2015; source: Artinfo.pl, Artprice.com; courtesy of DESA Unicum.
Category:
Photography & Visual Arts